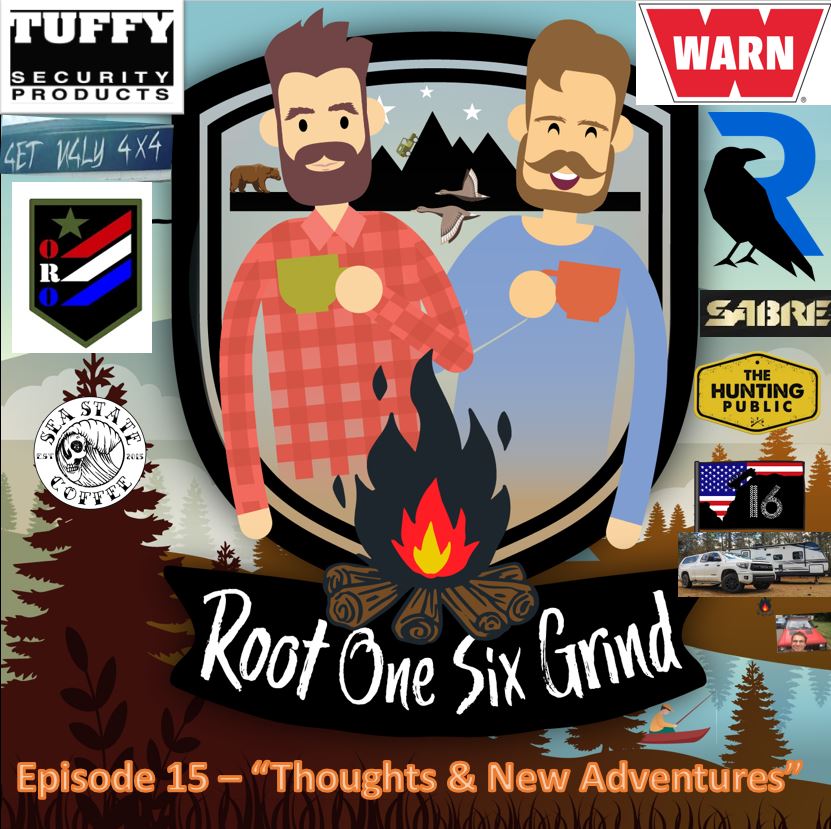 Call us Hotline: 919-694-3356
Contact Us: https://www.rootonesix.com/pages/contact
Email us: rootonesixgrind@rootonesix.com or rootonesixgrind@gmail.com
For Root One Six Off Road product quotes - orders@rootonesix.com
In the Outdoor Update Chuck & Brian discuss the effort to fully and permanently fund the Land & Water Conservation Fund.
From the Field Chuck and I will talk about scouting. What is it & why do you do it?
In our On Target segment Instructor One from Ryker USA shares with us
In the Rock, Mud and Dirt Brian talks about attending a great event this past weeked for a great cause.
In the Go adventuring segment we have an update from Sir William Goes!
Then we wrap the show up with a Cup of Joe.
Links & Products Mentioned in Episode 011:
WARN https://www.warn.com/
Tuffy Security Products -
https://www.tuffyproducts.com/ use special code "GRIND" for 10% off products
Sea State Coffee https://www.seastatecoffee.com/
Instructor One with Ryker USA
http://rykerusa.com/
https://www.instagram.com/instructorone/
Sir William Goes
https://www.youtube.com/channel/UCMkDWLVwkvqN2HyHywjKBcg
https://www.facebook.com/SirWIlliamGoes/
https://www.instagram.com/sirwilliamgoes/
Get Ugly Off Road
https://www.facebook.com/getuglyoffroad/
Off Road Outreach
https://offroadoutreach.com/
SABRE Security Equipment -
http://www.sabrered.com/ref/33756/1
SAVE 15% off using Promo Code CUSTSV20
The Hunting Public
https://www.thehuntingpublic.com/
Donate with Crypto Currency
Bitcoin (BTC) Wallet - email rootonesix@rootonesix.com
Ether (ETH) Wallet
0x61D382e61acC791c84449dd8B348612b48D89dbc
Others - Email - rootonesixgrind@gmail.com
---